Didn't get any photos I like from this show but it was a show really worth listening to so I thought I'd post it anyway. It was at Jam in Brighton after being moved from the Freebutt due to all their residential sound woes. I'd not been to Jam before but it was probably one of the best small venues I've been to lately in terms of sound quality. Though saying that, the band had plenty of sound problems, but I think we can blame that on the sound engineer, not the venue maybe…
There were actually three bands in the lineup, though I failed to get the name of the first band – they were good though. Final Flash, also from Montréal, were a wall of sound straight from all the best of the 70's. In fact so were Besnard Lakes. In fact I should try to write these blog posts the same night as we see the bands because three days later I don't know what to write.
Anyway, if you haven't heard of the Besnard Lakes or Final Flash, definitely check them out – they're goood.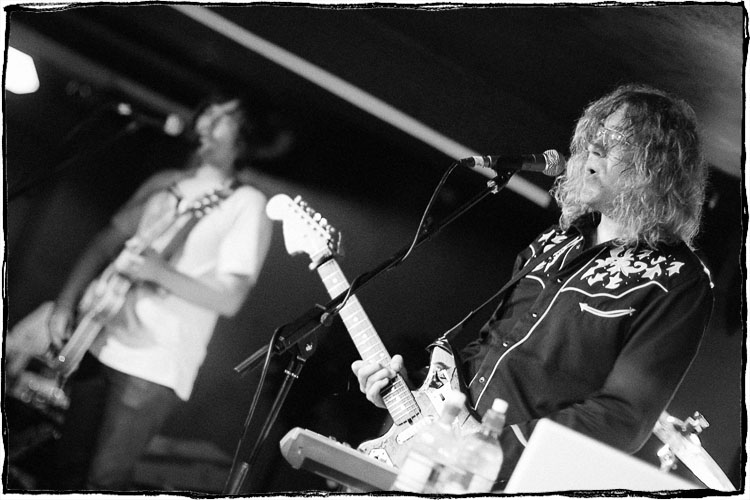 For more of my live music photography, please see my photos at leonsteber.com/photos/music.html