Wednesday was a night of rain. It was also a night of multi-instrumentalists and beautiful voices. Oh man, the breathtaking harmonies that filled the Komedia definitely made the walk in the 'torrential' rains worth it.. each and every drop. In fact, it's made me discover that rain + The Low Anthem = another perfect combination.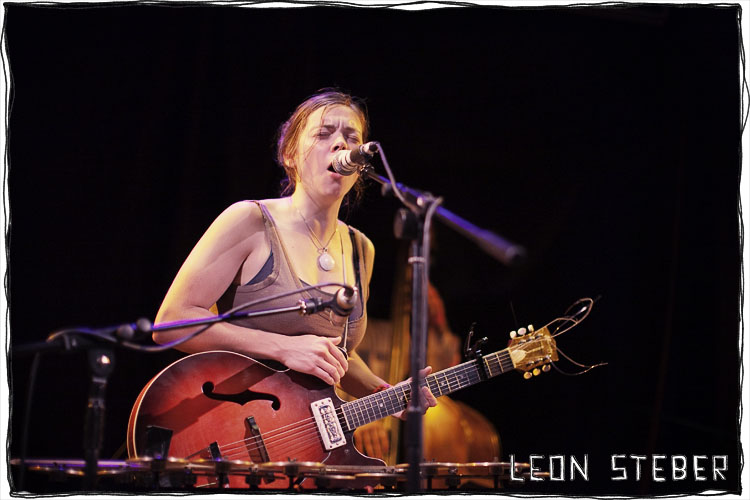 The show was fronted by Mountain Man, a trio of chicks who busted out an acapella performance and the occasional guitar for simple yet effective strumming. The venue had really good sound – best one yet, although based on my track record of seeing bands live it may not say much, there were no in-your-face-bass-frequencies or a need for earplugs. The crowd was perfect – a mix of young and old, and your personal space was never invaded.
The Low Anthem blew me away with their Americana, jazzy, bluesy, hillbilly rock n' roll, performed with amazing vocals and an interesting variety of instruments. In a nutshell, I think it's been the best gig I've seen so far. In my opinion their studio album does not do them justice. The Low Anthem has to be seen live. Having probably the world's happiest bass player/drummer and ending their encore with "There's a Hole in My Bucket", how could you not?