6 Sep
6 September
Photos from a trip to Abergavenny in Wales, the gateway to Brecon Beacons National Park.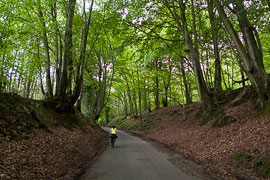 21 Jun
21 June
Travels through Sussex by bicycle.
11 Nov
11 November
Three weeks traveling the South-West of Australia by campervan.
1 Nov
1 November
Photos from three trips I made to the Philippines during the course of 2009.
28 Apr
28 April
Directionless wanderings in North America on a bicycle
5 Jun
5 June
A long weekend diving trip to Scotland's Isle of Mull